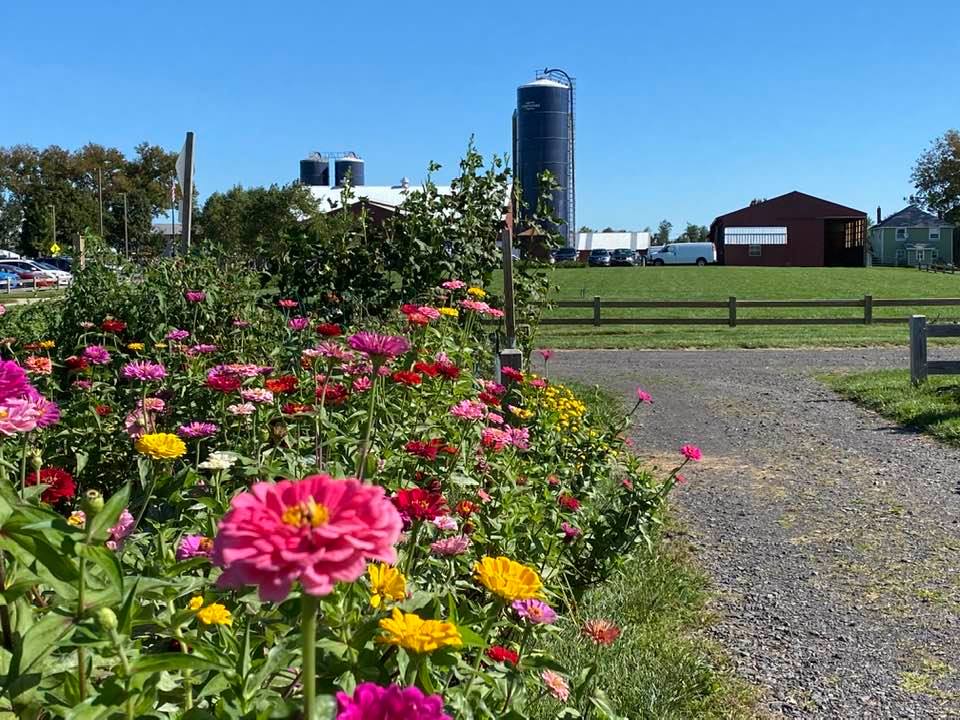 Community Gardens
The Ag Center hosts a large community garden area with over 100 plots available to local residents. Learn more here!
Rentals
Our Market Barn, Tent & Farmhouse are available to rent!
Teaching Gardens
The demonstration plots in the Ag Center's Teaching Gardens serve as an example of the plant production techniques and practices recommended by the County's Cooperative Extension office.
The Farmhouse
The Ag Center's Farmhouse features a commercial kitchen & event space used for cooking & craft demos and classes.  Also available to rent!

About Us
The Burlington County Board of Chosen Freeholders preserved a 68-acre former dairy farm in Moorestown and Mt. Laurel Townships in 2005 following local opposition to a large scale commercial development proposal.  The farm is located in a suburban, densely populated area of the State with a population of 686,783 residing within a 10 mile radius.  Concerned that this population is losing its connectivity to the land and the rich agricultural history and heritage of the region, the Freeholders established the Burlington County Agricultural Center as an educational facility focused on food production, health and nutrition, and land stewardship.  The property continues as a working farm leased to the Carlisle family who raise sheep and farm the ground.
The Agricultural Center features a weekly Farmers Market on Saturdays from May to October, community gardens, demonstration gardens maintained by the Master Gardener Program, field plots maintained by Rutgers Cooperative Extension Service, and a commercial kitchen.  Special events and educational and culinary programs are held throughout the year.  The Farmhouse Kitchen hosts an antique collection reflecting life on the farm in earlier times.  The collection was generously donated by the New Jersey Museum of Agriculture.
Hours
Ag Center Park open year-round, sunrise to sunset

Farmers Market 2021, Saturdays from May 8 – October 30th