Ag Center Event Rentals
The Agricultural Center offers a series of rustic venues in a unique outdoor setting for large and small events, from wedding receptions to corporate fundraisers, business meetings to private parties.
Our cozy 1850s Farmhouse is suitable for smaller functions, like meetings, programs, and private parties with a maximum capacity of 49 people. The house retains all the warmth and charm of an old farmhouse, with some modern renovations. Our fully renovated Farmhouse Kitchen is available for educational and commercial purposes. A Farmhouse rental includes the porch and front lawn shaded by a magnificent copper beech tree.
The rustic Market Barn is our most popular wedding location. It is open on two sides with a wide overhang on the open side. Strung with festive bistro lights that make the evening sparkle, our Market Barn measures 105' x 40.' Its maximum capacity is 175 people.
Adjacent to the Barn is our Market Plaza, a 105′ x 110′ concrete pad with a 30′ x 60′ white tent. The tent canopy goes up in April for the market season. Strung with bistro lights that complement the Market Barn, the tent includes sides to be used in case of rain or wind. The well-tended gardens and grounds surrounding the Farmhouse and Barn make a colorful backdrop for events and photographs in all seasons.
Between May and December, the Farmhouse, Barn and Plaza are home to our County Farmers' Market on Saturday mornings. The Market Plaza tent stays up until the last Farmers' Market in December.
For more information about Ag Center event rentals, contact us at (856) 778-0107 or email us. Click here to view our approved caterer list!
For our photo gallery, see below!
Haven & Steven's Wedding Day, August 2016
Picture by: Twisted Oaks Studio & Laura Napoli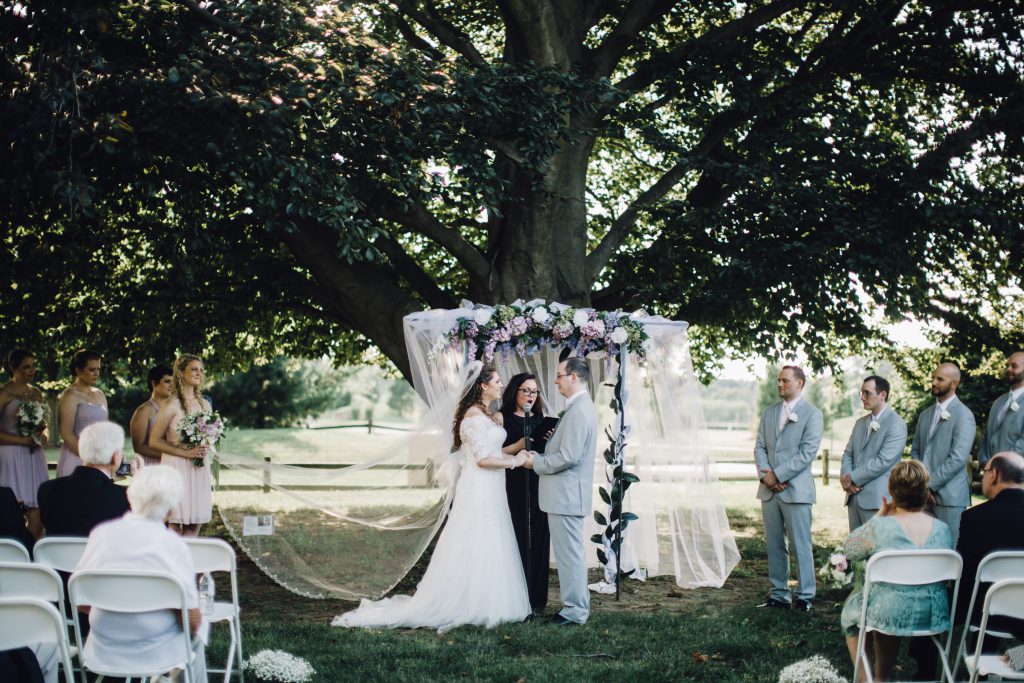 Jenna and Patrick's Wedding, September 2018
Pictures by: Soult Studios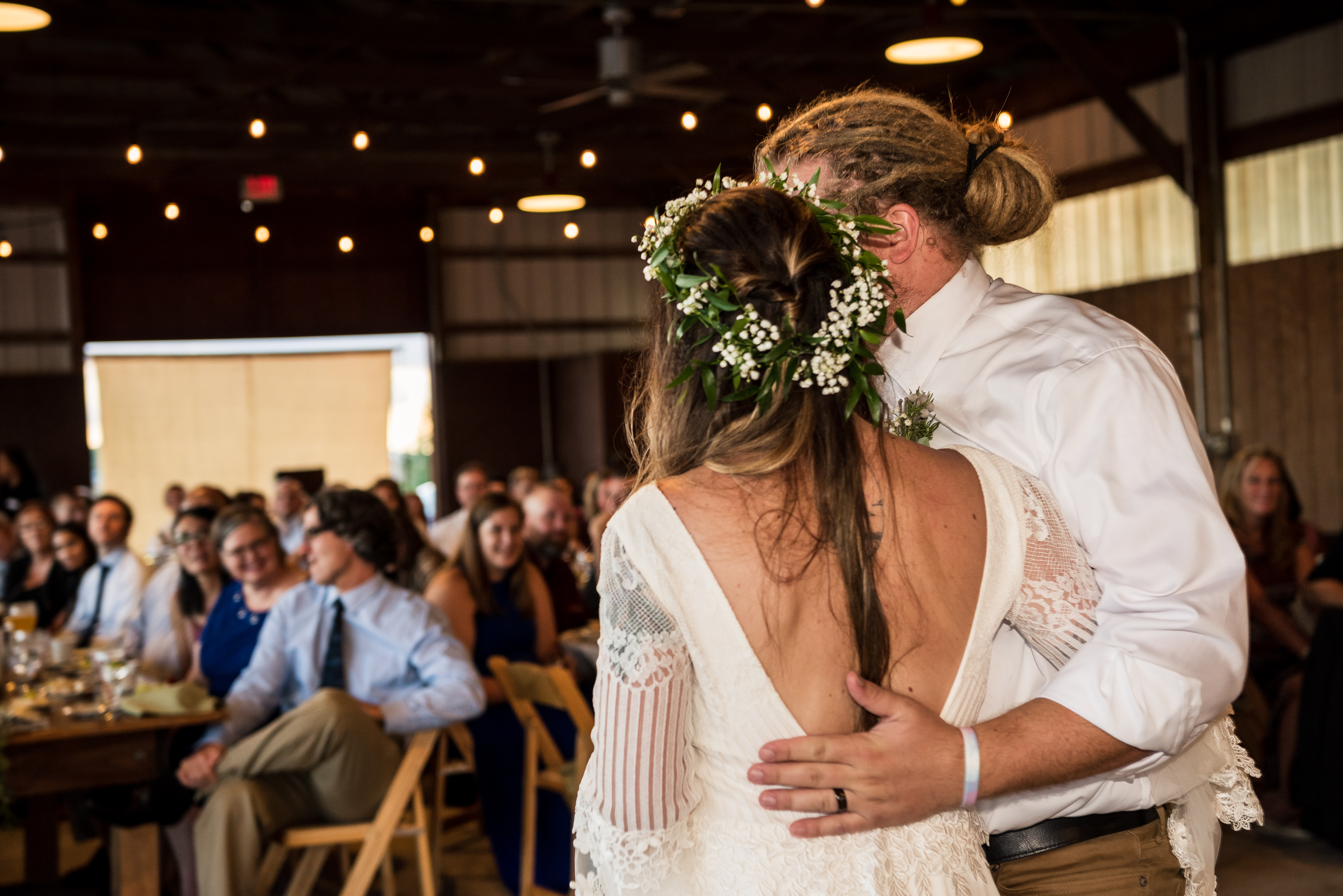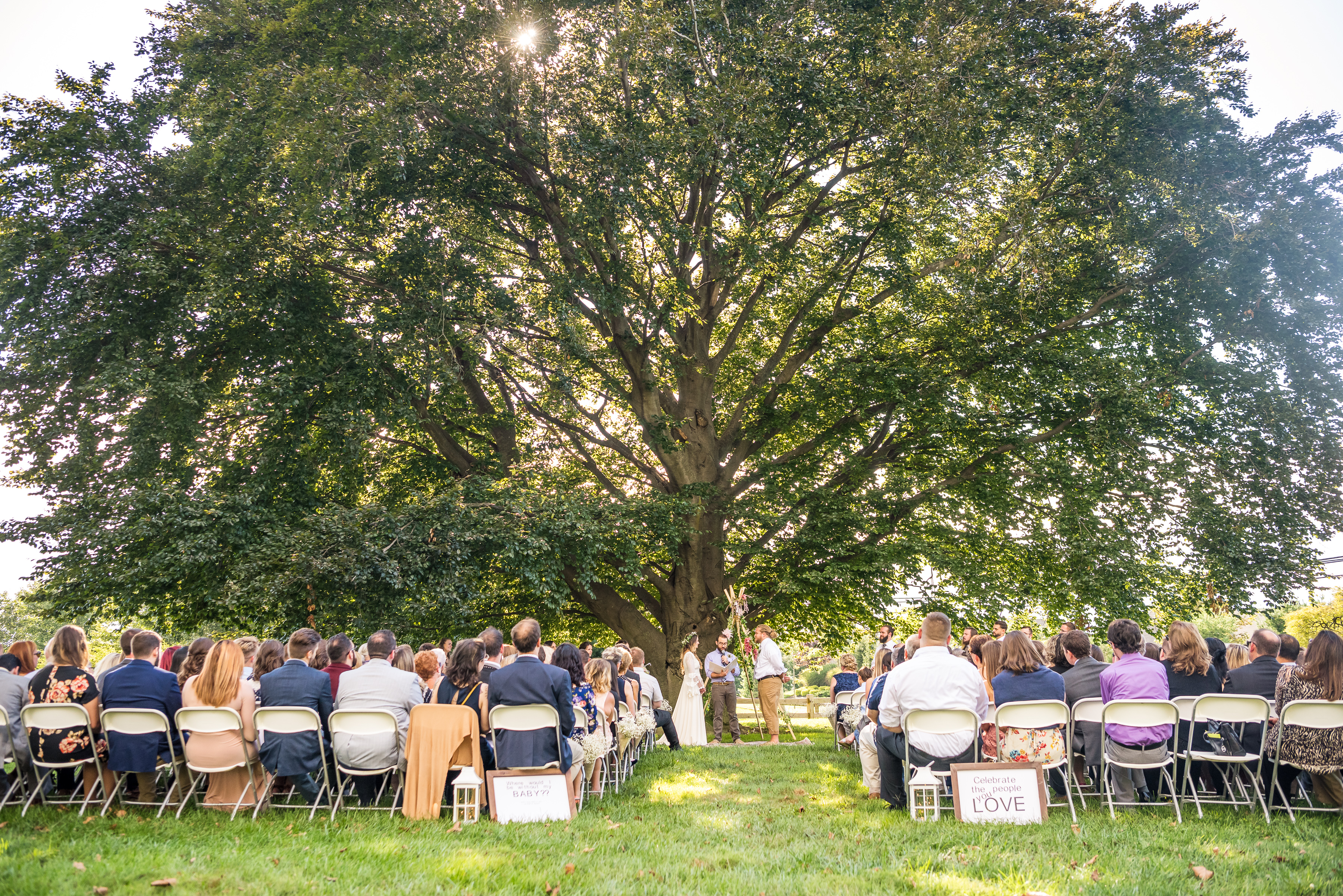 Bridal Shower, February 2018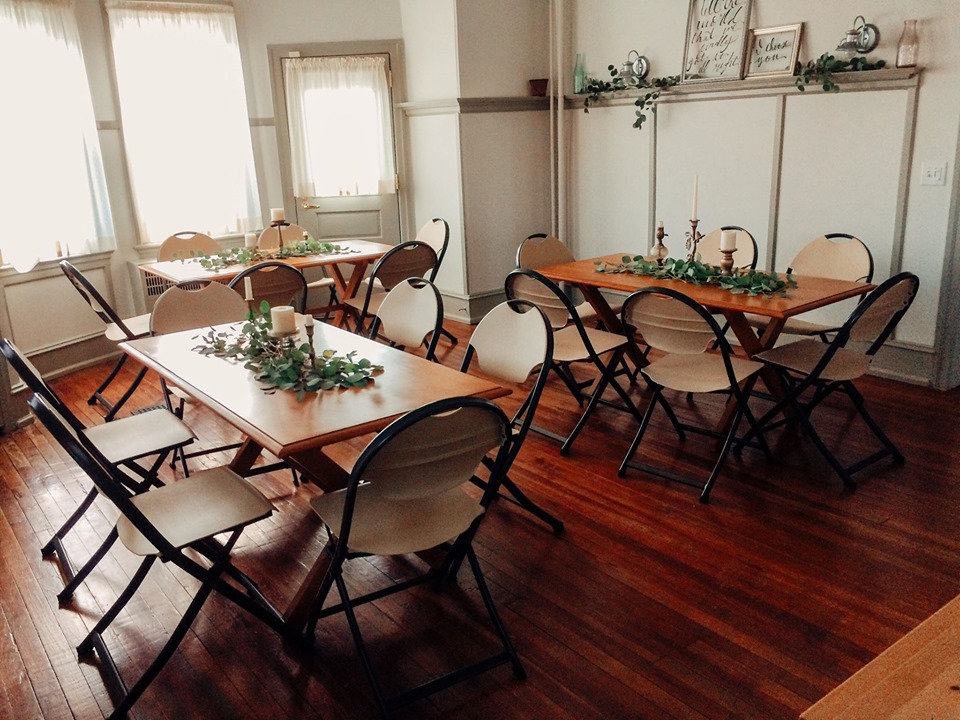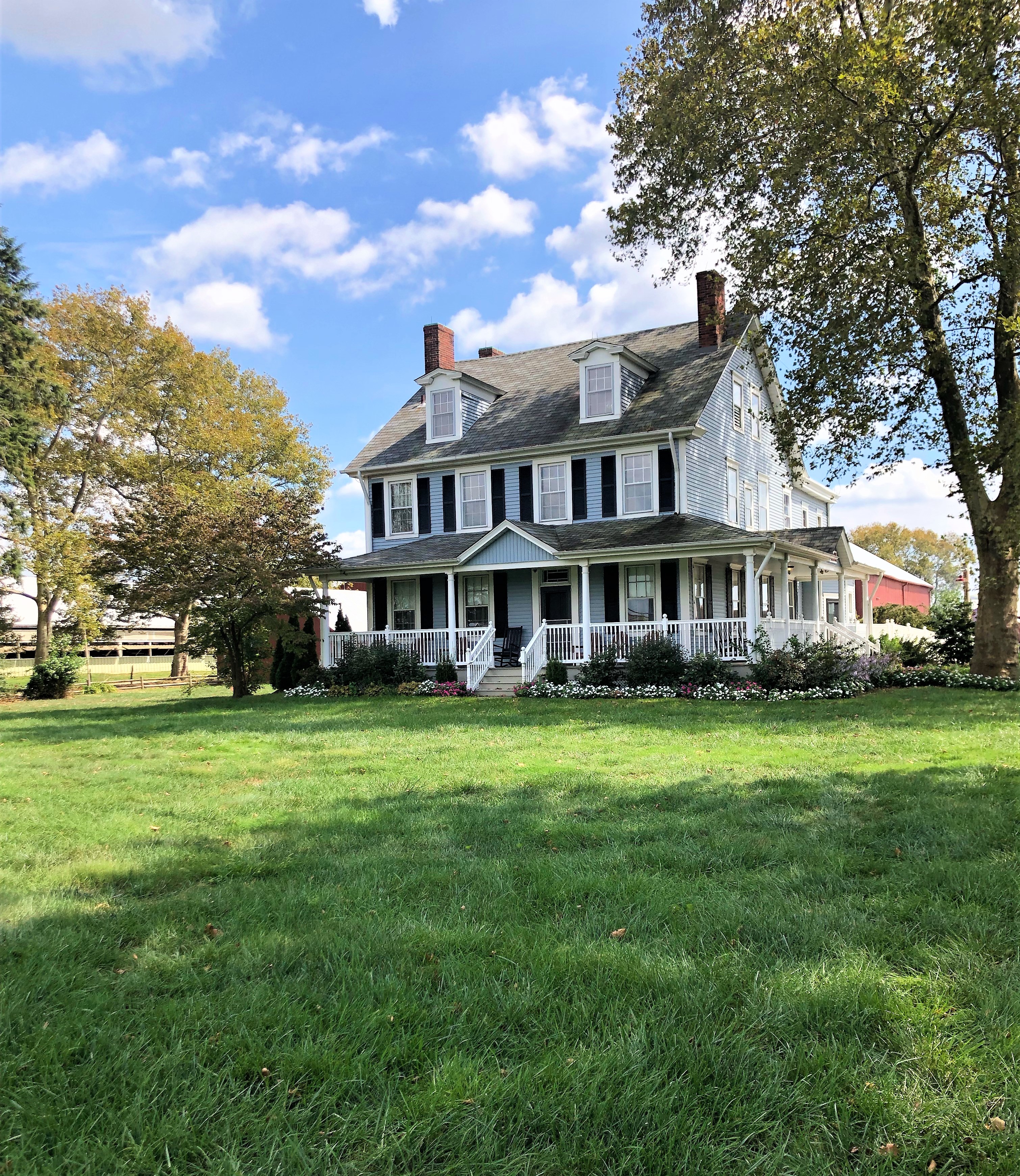 Farmhouse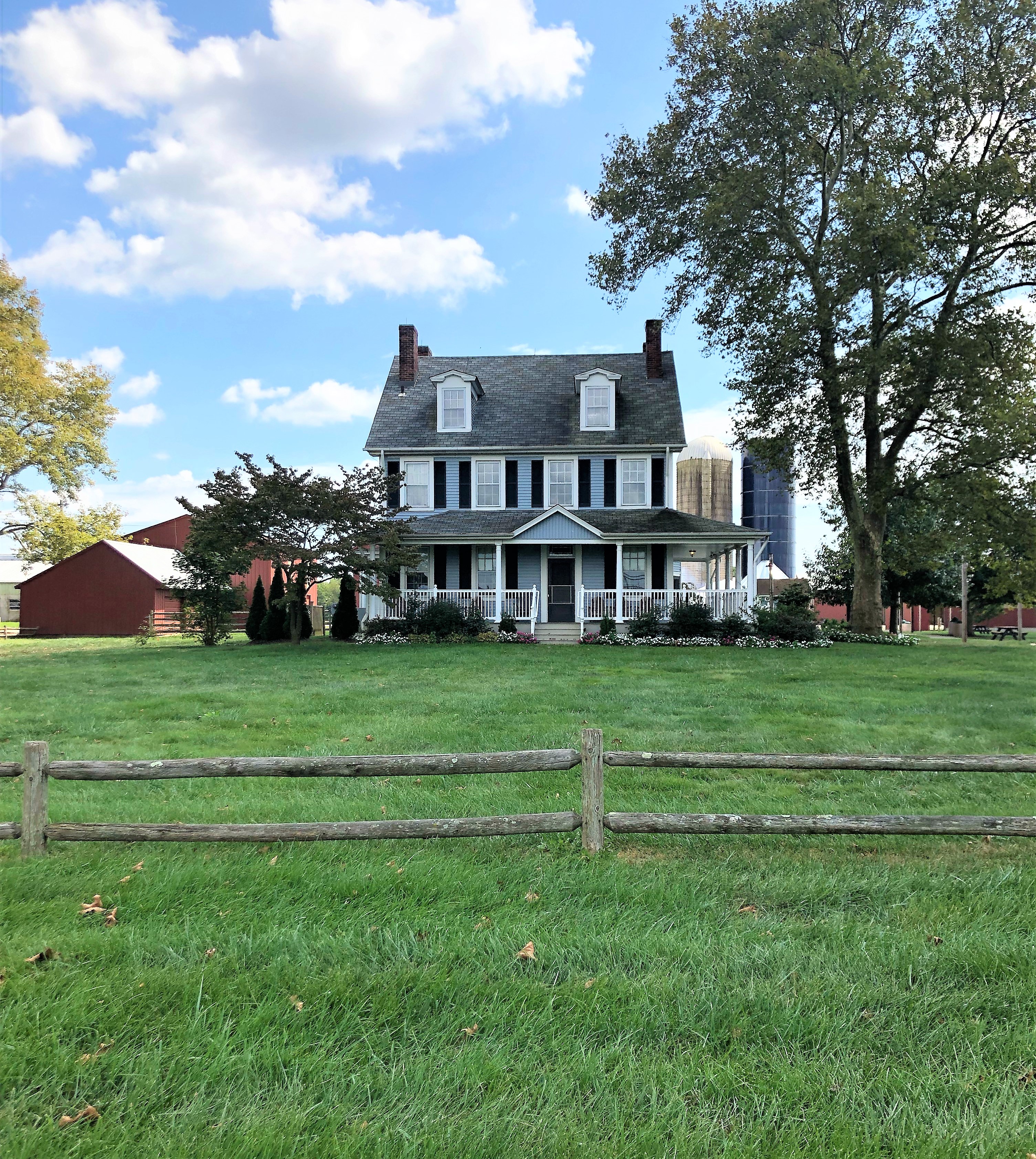 Farmhouse
Farmhouse Kitchen
Farmhouse Kitchen
Farmhouse Kitchen